Czarymary – A Dark Fairy Tale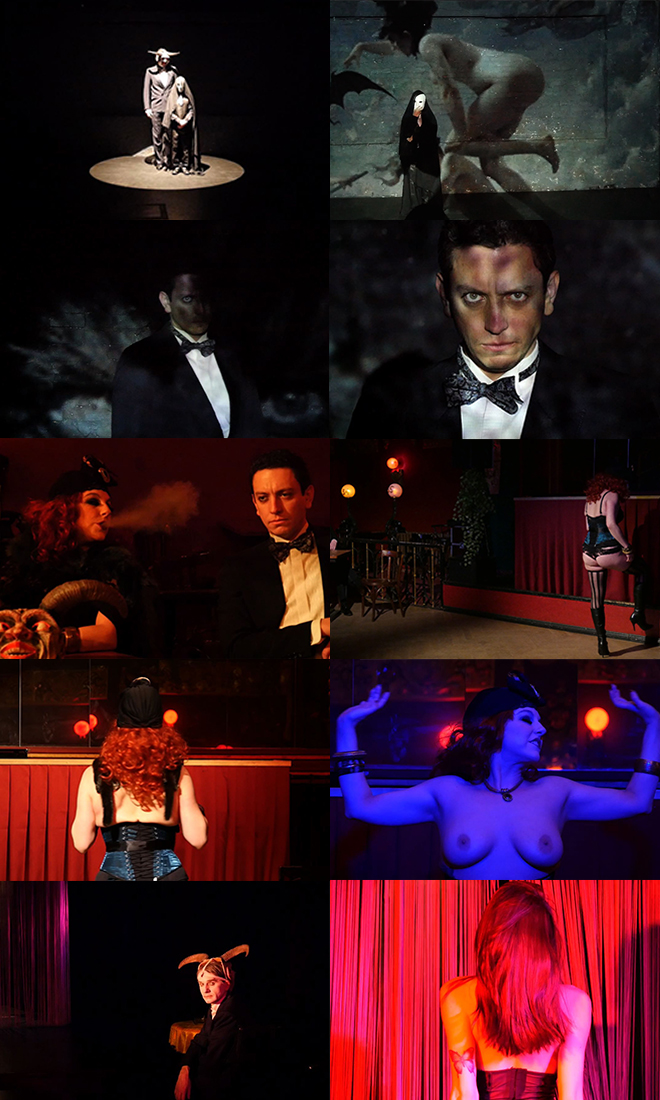 "Czarymary" is a dark fairy tale about sex and sexes, transience and decay, about the evil and the beauty and about the axiomatic falseness of such categories in the first place. It is a filmed performance, an open-end theatrical experiment, staging different mythical characters, such as Mefisto, Poltergeist, a naked beauty, a clown, a burlesque dancer, a blind accordionist, as well as the queen of the jungle, in surreal places, such as a strip tease club, an old dancing hall, a museum for nature and an off theatre. It is a sequence of visions and hallucinations. An invocation of dark spirits, the living and the dead.
Casting:
Kostek Szydlowski, Minagawa Takushi, Burkhardt Bering, Lilly Tiger, Miss JuJu, Shoko Ito, Paul Teschner, Albert Werens, Piotr Mordel and Tabea Blumenschein as a special guest.
Music:
the "Requiem Mass" by Rosi Förster, Samin Son, Zustand D., Unterlala, Ching Liu, as well as pieces performed by Igor and the Red Elvises, Paul Teschner, and Takushi Minagawa.
"In the beginning all were perfect. The first man was the first woman. The first woman was the first man. Until the whispering began…"
from the Pandrogyny Manifesto by Lady Jaye and Genesis Breyer P-Orridge, 2003